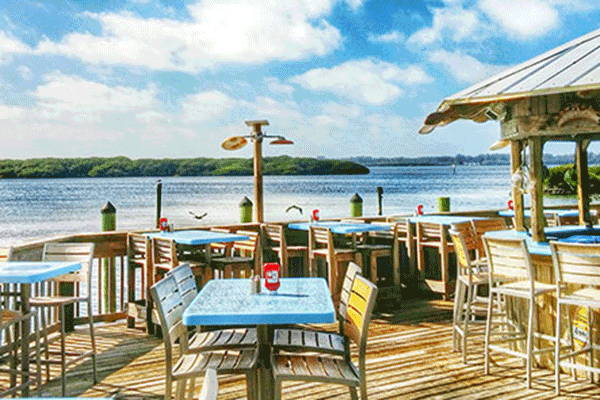 4628 119th St W. Cortez, FL 34215
Phone: 941-798-2035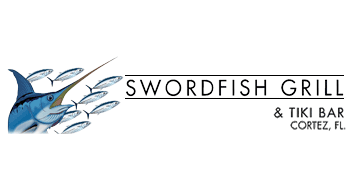 The word is in about the Swordfish Grill.  On Trip Advisor, The Swordfish Grill was voted one of the top 9 restaurants in Cortez, with a strong rating summary in the areas of Food, Service, Value and Atmosphere.  Visitors enjoyed watching the fishing boats unload their catch and thought Swordfish Grill's happy hour prices and drinks were super.
On the Yelp website a review of the fish tacos was excellent, as well as the grilled oysters, and there was an excellent rating on the servers.  A positive review was given on the meal and service on a party of 10, and another interview gave an excellent rating for the entertainment and atmosphere.
These elements are what make the Swordfish Grill a success.  It's a tight ship, and anyone eating and drinking there is caught up with a great view of the Sarasota Bay, the surrounding fishing village, and an outside eating/drinking area that is hard to beat.  Great views, good vibes, and delicious food is what the Swordfish Grill is all about.  You can pull your boat right up to the dock at the Swordfish Grill, which makes for a wonderful experience when you're out on the water and hungry.