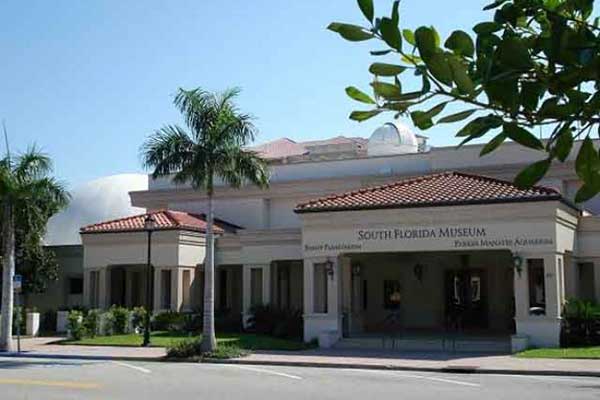 201 10th Street West, Bradenton , FL 34205
Phone: 941-746-4131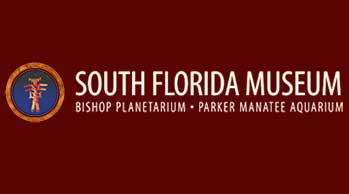 South Florida Museum is the largest natural and cultural history museum on Florida's Gulf Coast. The museum interprets the region from the Pleistocene to the present. Highlights include fossil evidence of Florida's earliest mammals and marine species and the Montague Tallant collection of prehistoric and early post-contact archeological artifacts. Recently opened is the Environmental Wing focusing on Florida's ecology and bio-diversity in the Pine Uplands and Riverine Galleries.
Other exhibits cover local maritime traditions, early 20th-century medical practices and Spanish exploration in the New World. Spanish Plaza has full-scale replicas of a 16th-century manor house, chapel and conquistador Hernando DeSoto's birthplace.
The Bishop Planetarium is a multipurpose, all-digital domed theater, boasting one of the most advanced projection systems in the world. Incorporating unidirectional stadium style seating and a digital 25,000 watt Dolby 5.1 surround sound system, the Bishop Planetarium Theater is capable of accommodating a wide range of programs, from lectures to film series to live performances. But first and foremost, the planetarium is a remarkable astronomy education resource, allowing visitors to explore their universe through traditional live star talks and immersive virtual journeys to the far reaches of the cosmos.
The Parker Manatee Aquarium, designed to house three adult manatees, holds nearly 60,000 gallons of water, including a medical pool. The pool offers both deep and shallow water, allowing the manatees to maintain natural feeding behaviors. An exhibit area within the facility helps to educate the public about manatee anatomy and offers above and below water viewing